Easter greetings to you all. We thank you for touching our wounds which continue to dry with  your generosity and kindness.
Here are some interesting updates
Please help us to congratulate our brother Jawet Mukoromeko who is graduating on the 15th of May 2021 having completed a Diploma in Sports Coaching and Management.
Jawet.
We are also happy to advise that Kundai Magaya( who recently graduated as a medical doctor ) is starting  work on the 1st of May at one of the largest hospitals in Zimbabwe, Harare Hospital.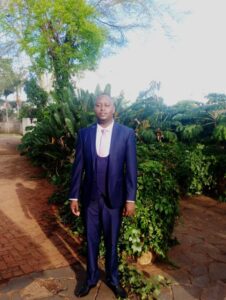 Kundai
Our jeweler Eunice Masendeke is doing well in her craft. She continues to make stunning jewelry and is selling her products at a local flea market in Avondale Harare.
Orders are most welcome!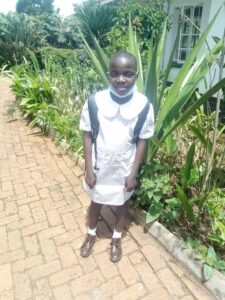 Nyeketai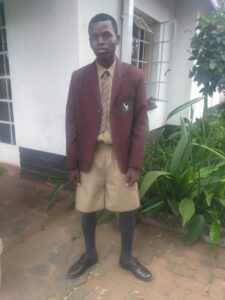 kudakwashe
Our new members Nyeketai Mukotosi and Kudakwashe Claggy started school recently at Hallingbury Primary School and Mt Pleasant Secondary School and they are doing grade 5 and form 3 respectively. They are also doing homeschooling for extra lessons together with Netsai Mukotosi who is doing her grade 6.
From right Netsai, Nyeketai, their teacher(Mrs. Chidzambwa), and kudakwashe.
Please pray for Nyeketai and Netsai who will be baptized on Saturday 5th June together with our grandchild, Tariro's son  Andre Tasimba on the same day
Our piggery project is doing well that we now have a total of about 43 pigs. On Monday 3rd June we will be delivering 15 porkers to the market for sale.
As you might all know, we recently started a  farming project in Honde Valley and the project is run by one of our brothers Dumisani, this time we are mainly concentrating on crops and we started with sugar beans, please do take a glance at the photos below.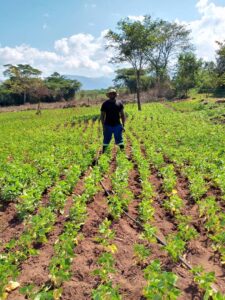 Dumie in the field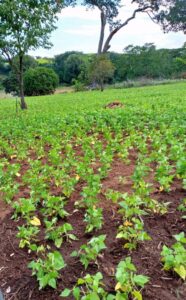 Sugar beans.
It is because of your generosity that we have been able to achieve all this.  We thank you and greatly appreciate your support.
Thank you Thank you Thank you.
=