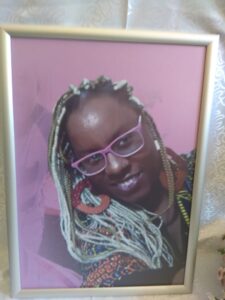 The late Charlene Tumushime 14.03.1984 – 27.09.2022
On the 5th of November 2022 we had a special day as a family when we were remembering and celebrating a well lived colorful life of Charlene Tumushime, the mass was celebrated by Canon Reverend Father Mutasa.  Please have a look at the photos below
Canon Reverend Mutasa giving a sermon.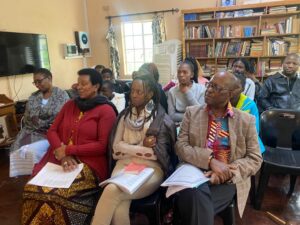 The Tumushime family during ceremony.
Sis Barbs was one of the speakers.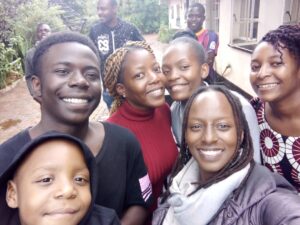 family photo after the ceremony.
On the 27th of September 2022 we were saddened by the sudden death of Charlene. There is a lot to write about Charlene, she loved people, she was friendly, confident, outgoing and had high sense of humor and we always enjoyed her company.  Charlene loved and lived life to the fullest. Charlene was a member of Tariro- Tabarana which evolved into Tariro Youth Project. She participated in the very first Gospel album, Ndine M'kristu. She wanted us all to be achievers and so she encouraged us to be true to ourselves, groomed and nurtured us and through her we saw that we too can live life the best way possible. Charlene loved to explore the world and as a beauty therapist she did various cruises including Alaska. She was so down to earth that whenever she came back to Zimbabwe, she visited us and wanted updates from each of us.
To our sister Charlene
A thousand times we needed you
A thousand times we cried and cried if tears and love could have saved you, you never would have died.
We will miss you Charlene and you will always be loved and never forgotten.
We thank God for the numerous memories
May your beautiful and loving soul continue to Rest in Everlasting Peace.
Thandeka.