We are proud to advise that our brother Kundai tied the knot to his beautiful bride Tariro. The wedding took place at St Mary Magdalene Parish in Avondale Harare on the 22nd of October 2022. Please join us in sending hearty congratulations to the new Dr and Mrs Magaya. May your years together be blissful, God bless your marriage. Please do have a glance on the wedding photos below.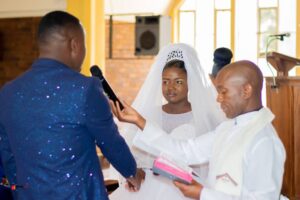 Exchanging of vows with Reverend Father Marandu
Dr &Mrs. Magaya signing their marriage certificate.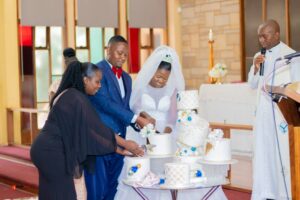 cutting of the cake.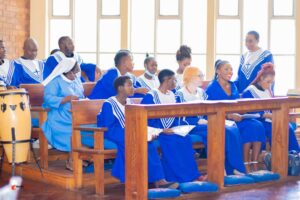 Tariro Youth Choir during wedding ceremony.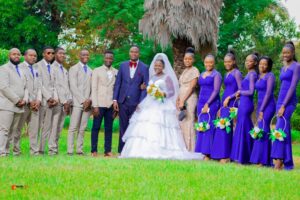 Bridal team.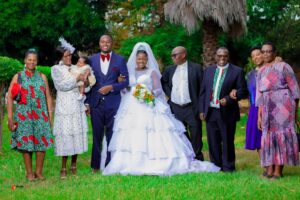 Family photo at Florence Park Garden in Avondale.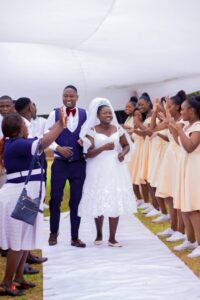 Bride and groom dancing at the reception.
Dr and Mrs Magaya at the reception
Thank you.