We had a joyful day on the 8th of October when Munashe Mashora and Maya Chigango were baptized. The ceremony was celebrated by Canon Rev Father Mutasa. Tariro Njenda and Byron Mashora were godparents for Maya and Sister Plaxedes and Tryson Mapinde were godparents for Munashe.
Please help us to congratulate Munashe and Maya and also have a look at the photos below.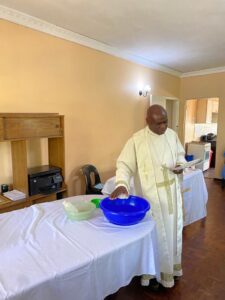 Canon Reverend Mutasa blessing water.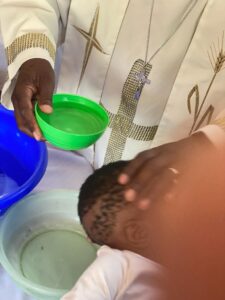 Munashe being baptized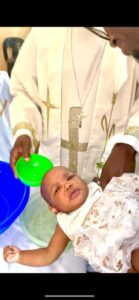 Maya being baptized.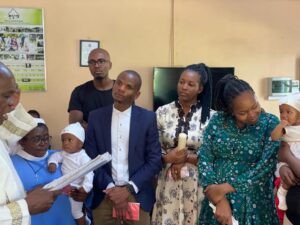 godparents during baptism.
Thank you.