Our family had a remarkable and glorious day on the 16th of October. We had a doublet of the baptism of Stacey Mashora and renewal of marriage vows by John and Linette. When John and Linette got married last year, it was in the middle of covid19, and they never got to receive and sign marriage certificates.  On this occasion they finally managed to sign their marriage certificates, and this was handed over to them by Baba Mutasa who was their Marriage Officer. We spent our day very well. We had lunch and continued with celebrations until late afternoon.
Please have a glance at the photos below.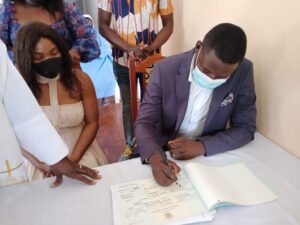 John and Linnet signing their marriage certificate.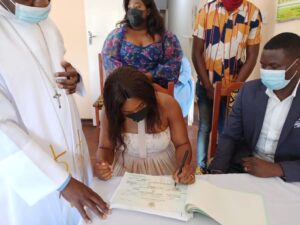 Stacy's Baptism