We are pleased that our family keeps growing. Three girls recently joined the family. These are Farenca Becca (elder sister to Suzanna and Carlotta), Netsai and Nyeketai Bhodho. Farenca wants to pursue studies in Hotel and catering while Netsai is about to start her first year in Secondary school.  Nyeketai is still in primary school doing her fifth grade. Netsai and Nyeketai are popularly known as "the Zaka girls" because that is where they came from.
We are blessed to have them as part of our family, and our sister Farenca always makes sure that we are eating healthy food and she teaches us how to cook new and tasty recipes as the Head Chef in the house. Below here are photos of Farenca, Netsai and Nyeketai.
Netsai.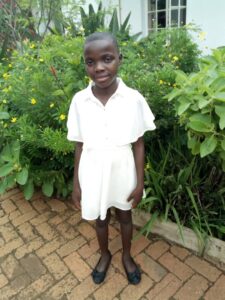 Nyeketai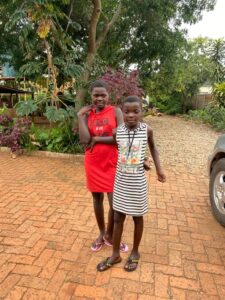 Netsai and Nyeketai
Farenca.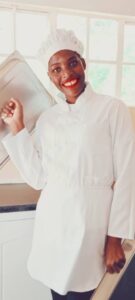 Farenca
Suzanna celebrated her 20th birthday on 1st January. This was a doublet for us as we also celebrated the new year. Suzanna likes singing and dancing and that is what we exactly did on the day. We also prepared a special meal for her it was indeed a wonderful day full of joy.
May the Almighty God bless you with many more years Suzanna. Below is Suzanna's holding her birthday cake.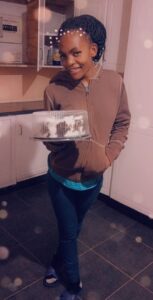 Suzanna holding her birthday cake.
The world is under chaos right now due to this pandemic of covid 19 and as we continue with the lockdown restrictions, our trustees saw this as an opportunity for us to utilise and grow spiritually and in other areas of our lives through having sessions in which we discuss various topics.
These sessions are being led by Kundai Magaya with help of our house mother Sister Placky and our counsellor Sis Barbs. Below here is a list of the topics that we have covered so far
Growing spiritually
Let go and Let God
Discipline
Personal hygiene and Environment
Time management
Walk the Talk.
This week we are focusing on the fruits of the Holy spirit Galatians 5 vs 22 -23.
Thank you all for your prayers, support and love.